This money saving bundle of following directions activities will keep your students engaged all year long!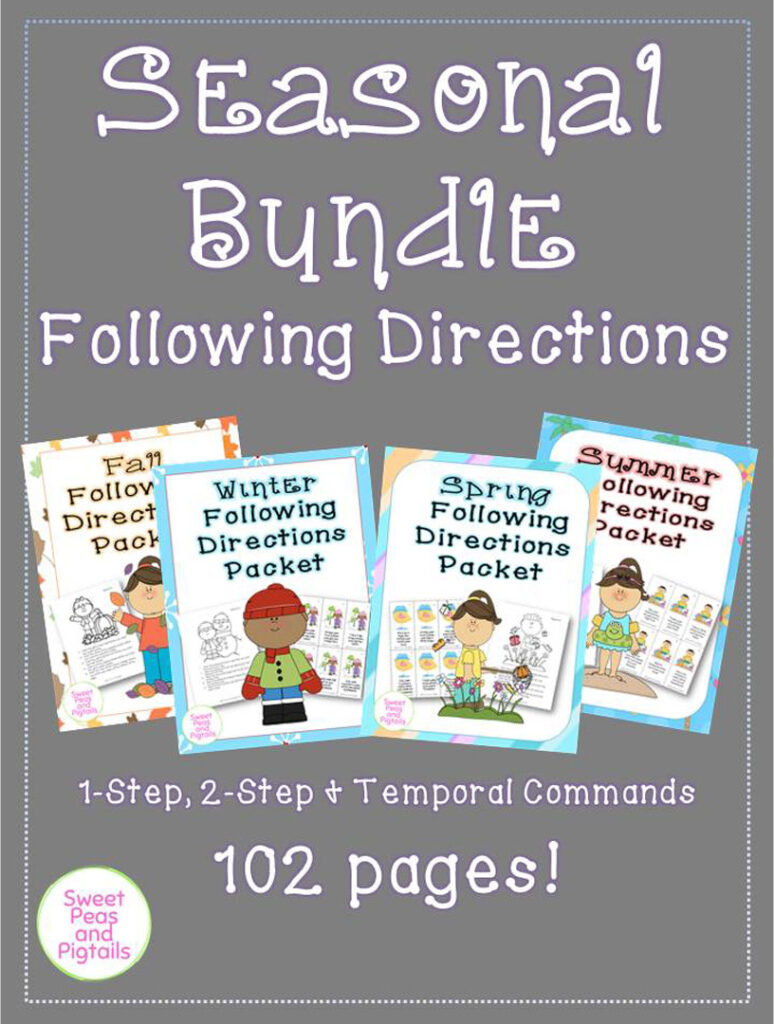 This bundle includes four of my seasonal following directions products (Fall, Winter, Spring, and Summer). Here is what you get for each season:
-54 themed direction cards (18 temporal-before/after, 18 2-step, & 18 1-step)
-15 themed directions coloring sheets (5 temporal-before/after, 5 2-step, & 5 1-step)
Each card and coloring sheet is labeled in the top right corner with the specific direction type so you can keep everything organized.
"Great packet for working on following directions...thanks!"
"Love these following directions activities."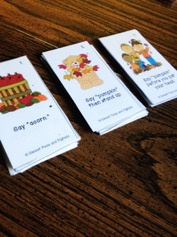 Fall Directions Cards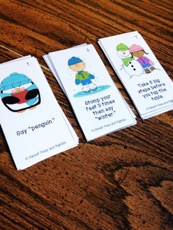 Winter Directions Cards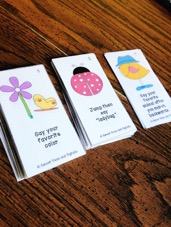 Spring Directions Cards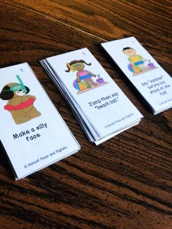 Summer Directions Cards
"Great material that I will be able to use with a wide variety of students."
"Awesome bundle!"
The bundle also includes coloring sheets! Have your students color the pages during the session or send them home for homework! I like to bind all of the coloring sheets together and make copies as needed.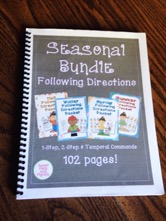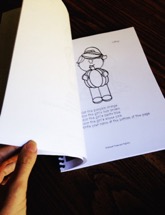 Fall Coloring Sheets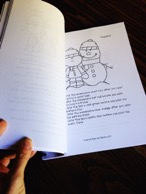 Winter Coloring Sheets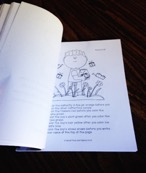 Spring Coloring Sheets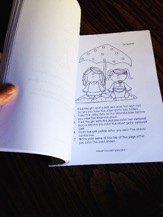 Summer Coloring Sheets
Click here to buy Seasonal Bundle of Following Directions