It's not officially winter yet, but I've been using my winter-themed materials for a few weeks already now. Something super easy I've added to my winter stash is cotton balls. The kids get a kick out of calling them "snowballs" and it just puts a new twist on any activity. Read below to find out how I use cotton balls in speech.
"Snow" Sensory Bin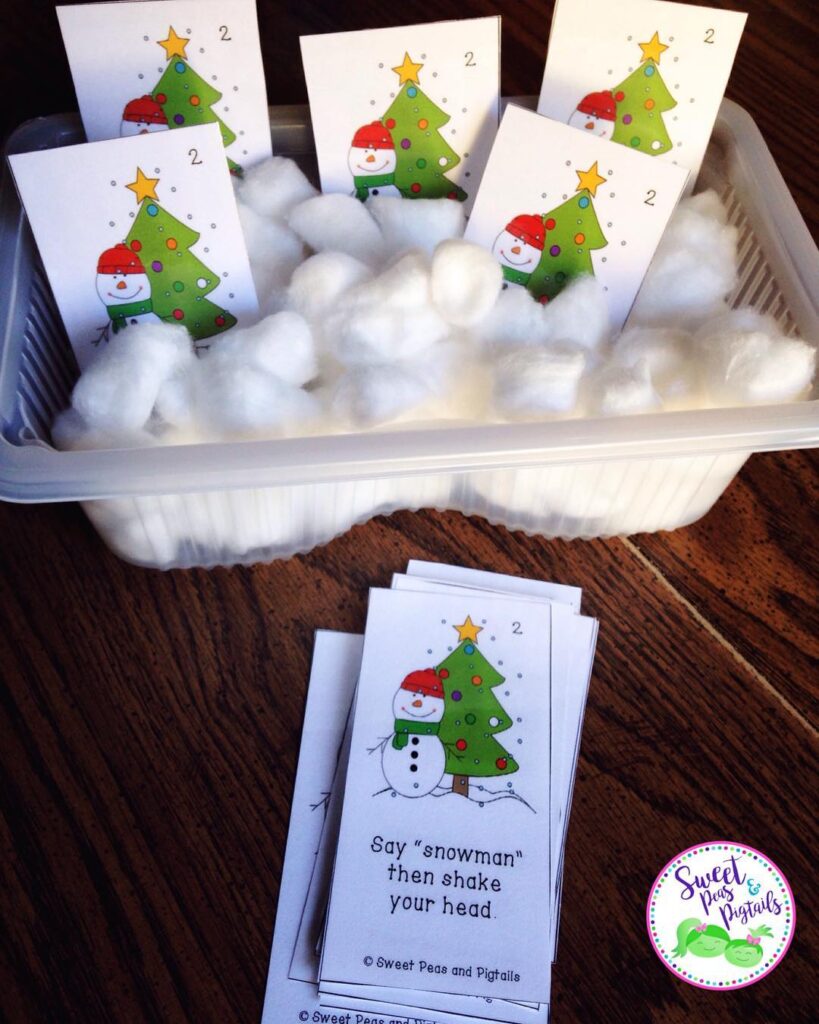 Super, super easy activity! Grab a bin and a ton of cotton balls and hide some cards you're working on in the bin. In this picture, I put my Christmas-themed following directions cards into the bin and the students picked one card at a time and followed the command on the card. So fun!
"Snowballs" instead of Bingo/magetic chips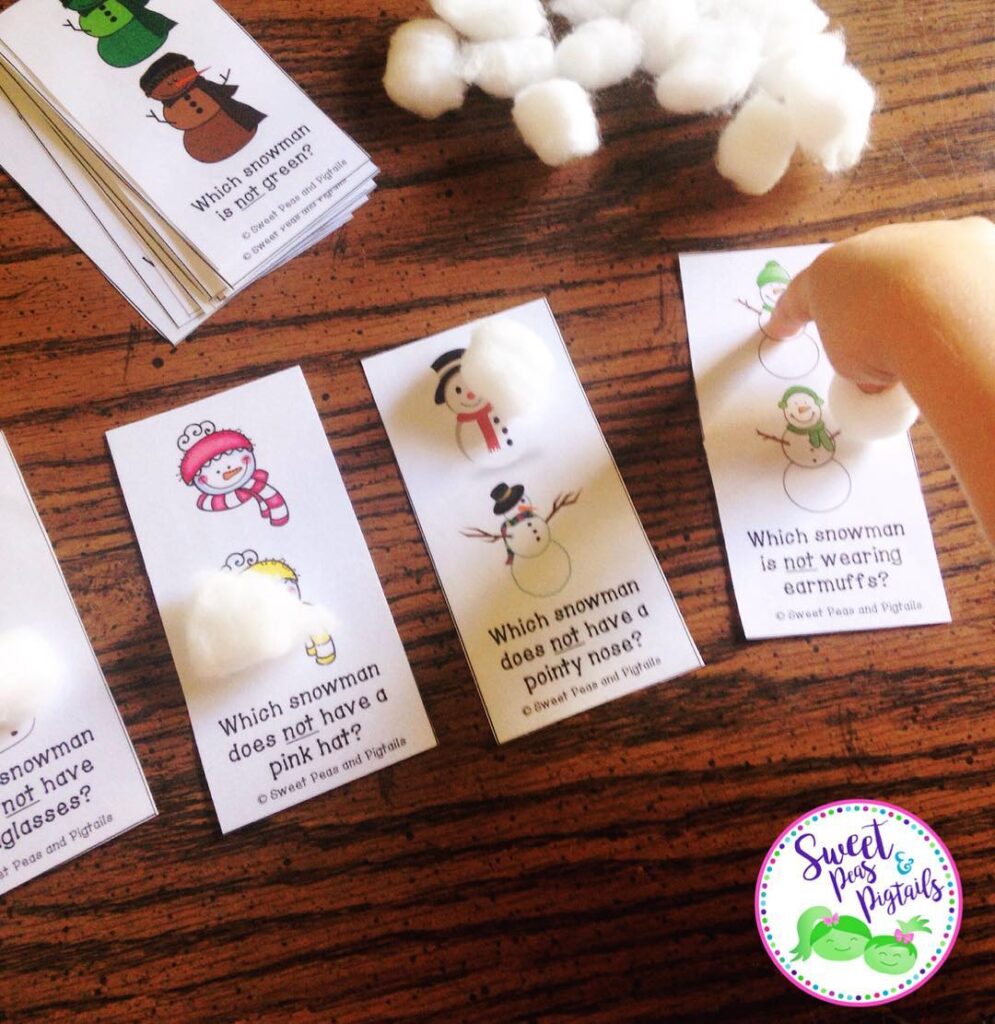 For this particular activity, I used my Snowman Negation flash cards and had the students put a "snowball" on their answer. I usually use the ever so popular dry-erase marker for this activity, but the kids loved the new twist of the cotton balls and were really engaged! I've also used the cotton balls as Bingo chips as well.
Comparatives and Superlatives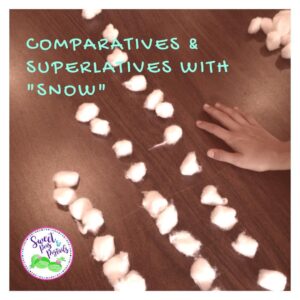 Talk about easy therapy activity! In this picture, the student was working on tall/taller/tallest. We also used our "snowballs" for big/bigger/biggest, long/longer/longest, short/shorter/shortest, etc.
How do you use cotton balls in therapy? I'd love to hear some new ideas! You really can't go wrong with them!